At Gairhan Dental Care, we love our team, and we want to highlight all the amazing work they do for our patients. This month, our spotlight is on Kristie!
Kristie is one of our registered dental hygienists and a favorite with our patients! She's been working here at Gairhan Dental Care for ten years this month! If you've been in our office, you've probably seen Kristie taking x-rays, cleaning teeth, and checking for periodontal disease. Kristie loves expanding her mind whenever she can. When she's not working, you can find her working puzzles, reading, or listening to her favorite podcasts.
Kristie believes education is the key to excellent oral and overall health, which is why she likes to keep our patients informed of important medical information. Most recently, she informed us about a new study linking gum disease and COVID-19 reactions.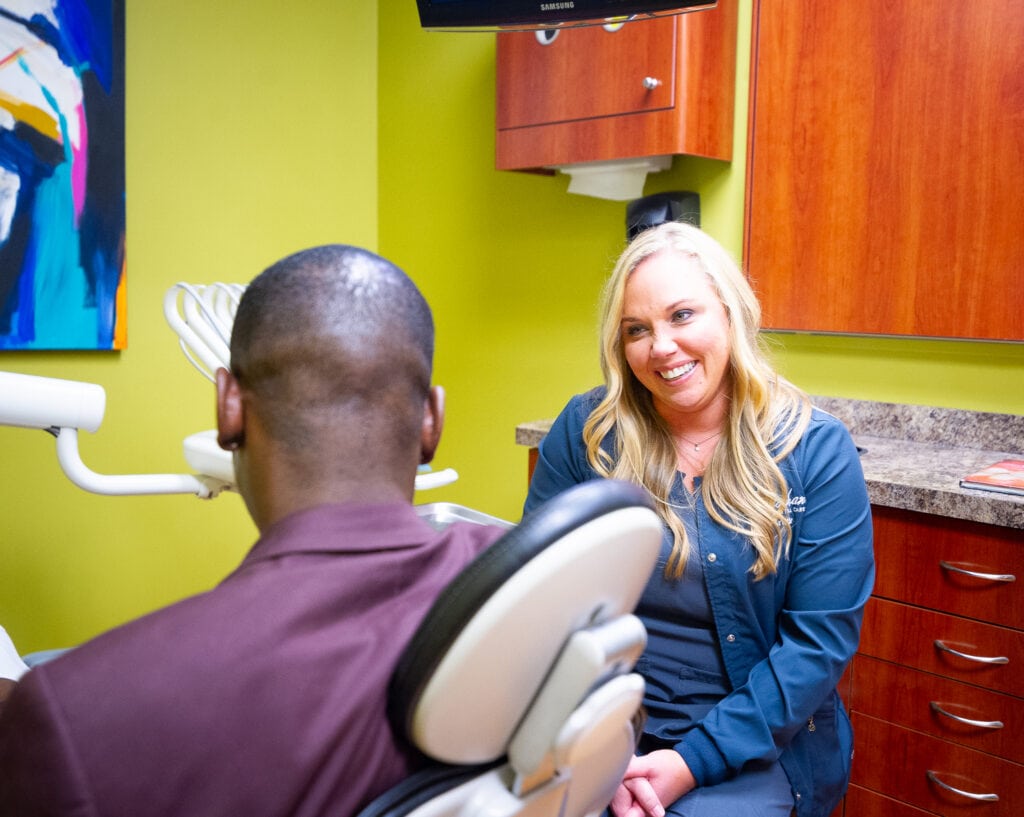 Does Gum Disease Affect COVID-19 Response?
The study was published recently in the Journal of Clinical Periodontology. Researchers studied more than 500 patients between February and July of 2020 who were infected with COVID-19. It found that those with periodontal disease were 3.5 more likely to develop complications that would lead to hospitalization or even death.
The study found that COVID-19 patients with gum disease were 3.5 times more likely to end up in intensive care and 4.5 times more likely to need a ventilator. They also were almost nine times more likely to die compared to those without gum disease.
Why Does Gum Disease Make COVID-19 Worse?
The belief is that the inflammation caused by gum disease weakens the response the body can give to COVID-19 once a person is infected. The weaker response allows the virus to do more damage faster. The study says that "oral care should be part of the health recommendations to reduce the risk for severe COVID-19 outcomes."
This isn't too surprising, considering that oral health has long been a key to excellent overall health. The American Dental Association has its own information that shows that oral health can provide hints to problems with overall health.
The bottom line is, the healthier your mouth, the healthier your body. So keep your teeth and gums healthy!
Compassionate, Friendly, Energetic — That's Our Team!
Kristie is part of a team that is dedicated to making Jonesboro, AR, smile! We have an atmosphere of true friendship filled with laughter and genuine conversation, and we happily invite you into it! We believe in an honest, straightforward approach to your dental care and cosmetic needs. You'll find a hometown approach to dental care and cosmetic services here that's always excellent and friendly but never pretentious.
Stop in and say hello to Kristie and the rest of the team, as well as Dr. Gairhan herself! You'll see the difference our amazing team can make for you and your family's dental and cosmetic needs!